The Green Iguana Conversation Program
If you hear the term "bamboo chicken" while at the San Ignacio Resort Hotel, you might think it is a dinner entree. Nothing could be further from the truth! Since 1996 the San Ignacio Resort Hotel has been home to the Green Iguana Conservation Project where you can get down and dirty with some rather large Green Iguanas. The center serves not only as a educational conservation effort but also as an Iguana rehab center.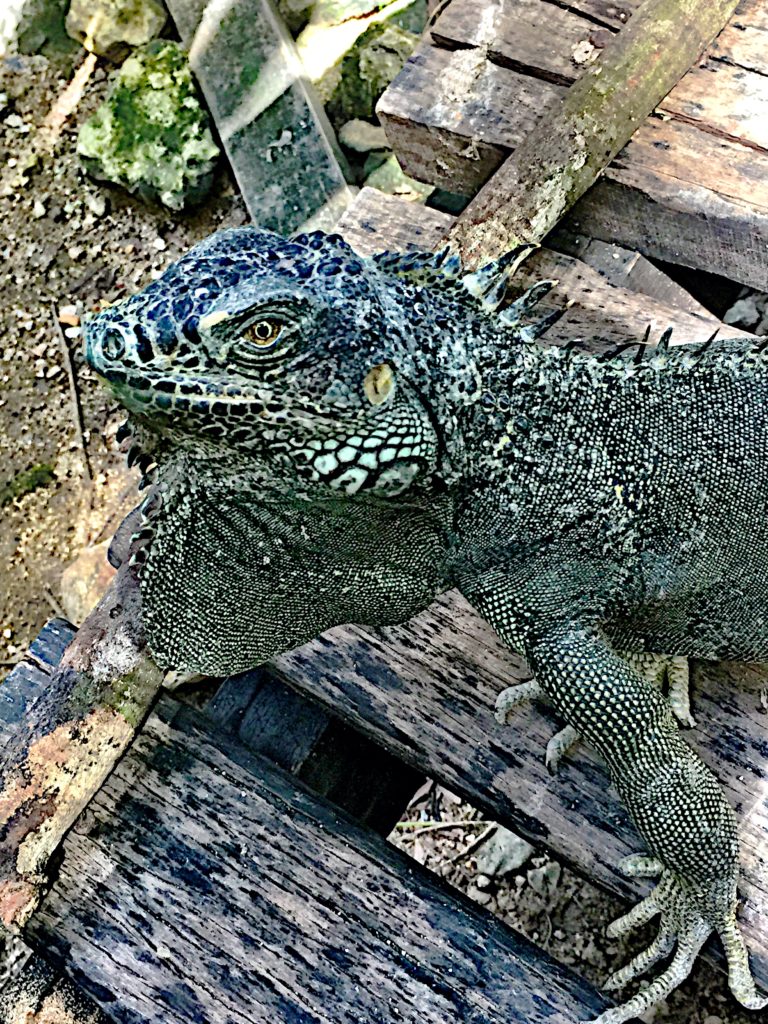 The Tour
Although somewhat intimidating and dangerous looking, (at least to me!) Green Iguana are quite placid and seem to enjoy human interaction and touch.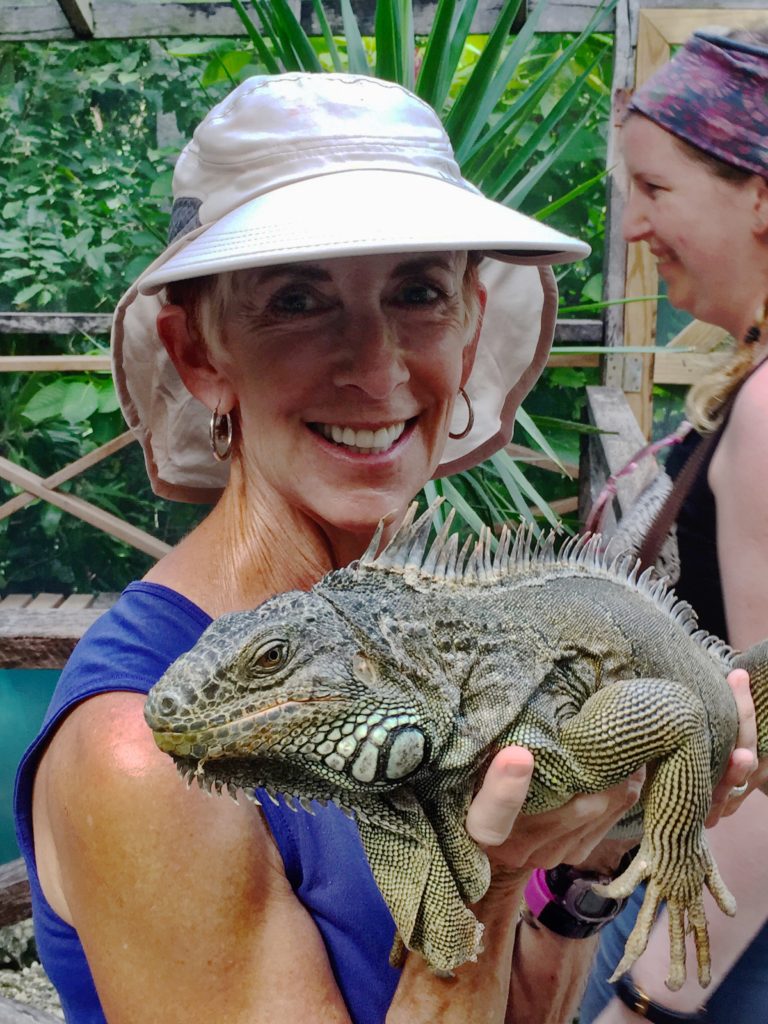 Gentle stroking caused one large Iguana to stand quietly with eyes closed. I guess it's the Iguana version of a good massage! Guides encourage visitors hold or pet the lizards, and are happy to pick one up for you to hold, if desired. They even brought out lettuce leaves for us to feed the Iguana, which they clearly love!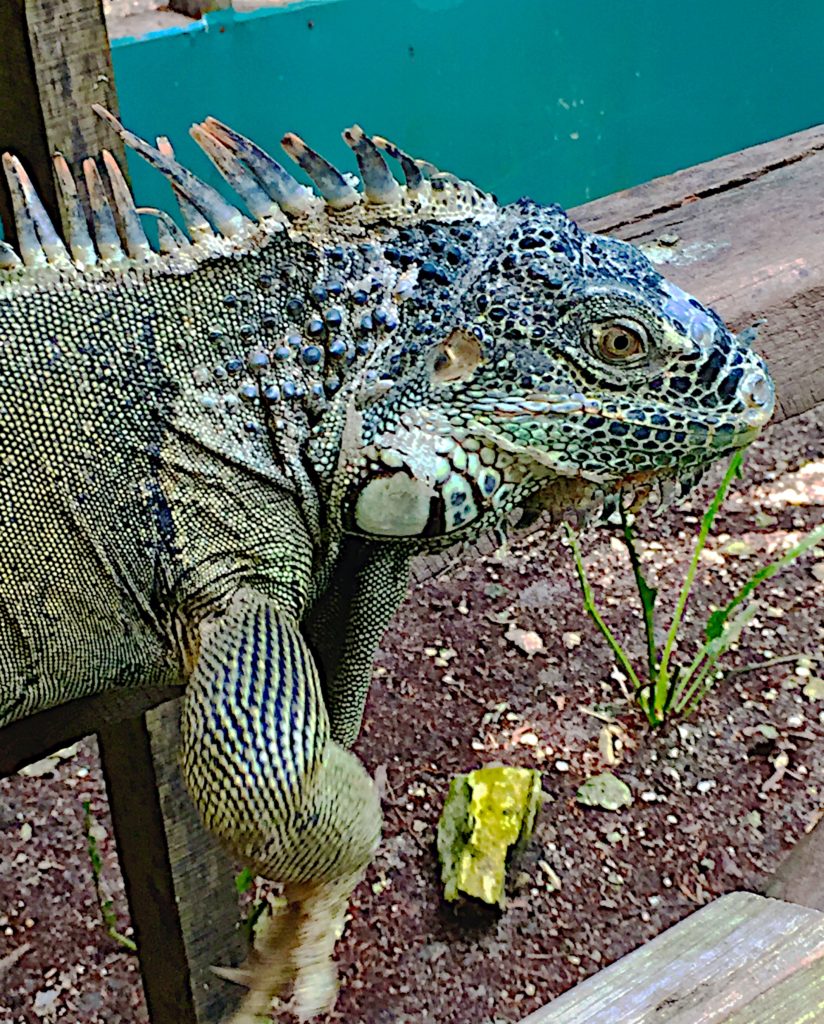 Bamboo Chicken
The nickname "Bamboo Chicken" originates from the Belizeans who use Green Iguana meat and eggs in many recipes. Because of this, the Green Iguana was heavily hunted but is now protected by the Wildlife Protection Act of 1981.
We saw several large wild Green Iguanas during our travels through Belize, but the San Ignacio Resort Hotel is the only place we could touch and hold them. The tour is every hour on the hour and consists of a brief introduction and history by the guide, then the real fun begins. Visitors are escorted into an large wire enclosure with 36 female and 4 male Green Iguanas of every size and age. If you find yourself in San Ignacio, take time to head up the hill to the resort. It's a great photo op and for a good cause as well!