If this title sounds like it belongs on the cover of a mystery novel, that's actually pretty accurate as we had no idea what we were in for as we set off for Green Hills Butterfly Ranch. From San Ignacio, there are two ways to get there, both are accessed off the Western Highway. You can take Mountain Pine Ridge (Chiquibui Road) from the Highway at Georgeville to the Ranch or you can take Cristo Rey Road from Santa Elena to left on Mountain Pine Road to the ranch.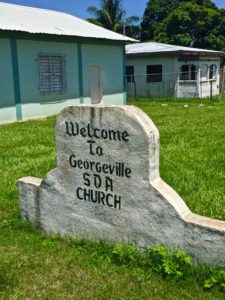 Rest assured, neither are paved and once you get off the highway, street signs or other markers are pretty much non-existent. We went in on Cristo Rey which took us 37 minutes to go 13 miles to the Ranch. We left via Mountain Pine Road through Georgeville which took us 50 minutes to do 8 miles. That should give some idea of road conditions. Jack travels with Geo-tracker app in case you're wondering.
Despite the daunting drive, Green Hills Butterfly Ranch provides a glimpse into what fairyland with butterflies might be like as well as a solid education on the butterfly life cycle. Who knew butterflies laid eggs?  Not us!  The butterflies fly freely within a 3,300 square foot enclosure and are quite likely to land on you.  We saw the full butterfly lifecycle which is pretty labor intensive in terms of keeping track of the various species.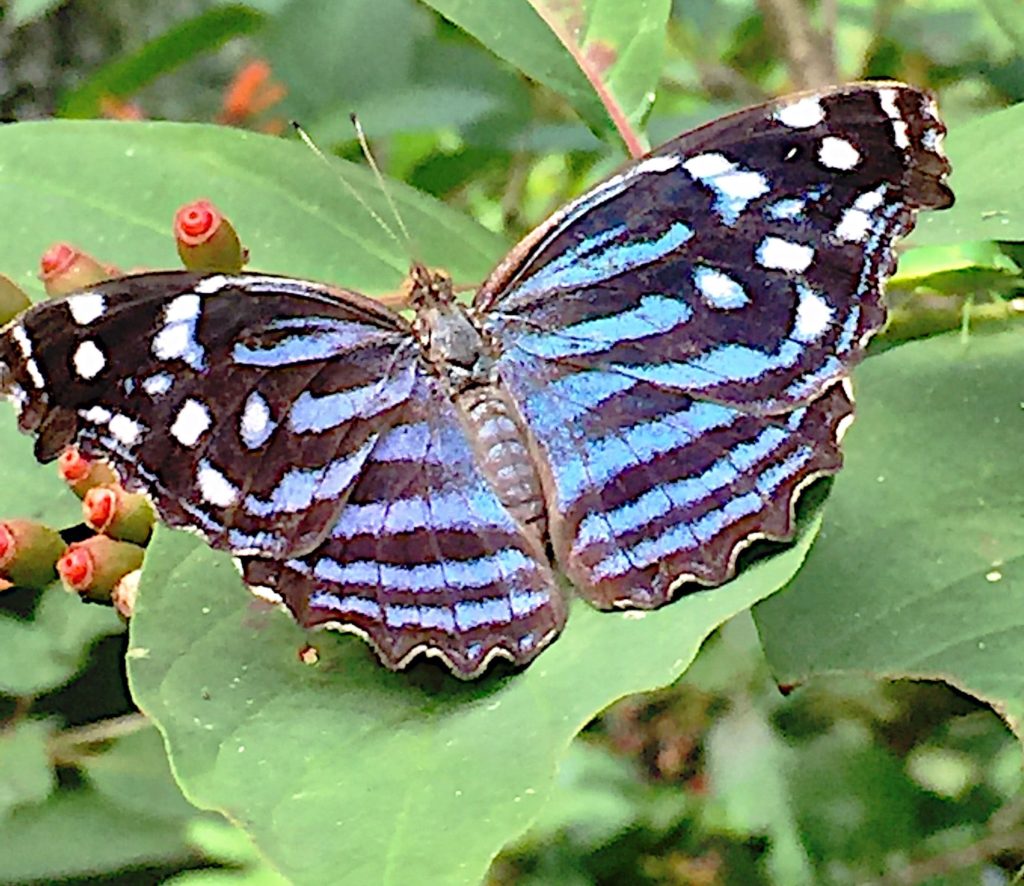 The Pupae box, with the harvest date of each pupa, is also in this enclosure.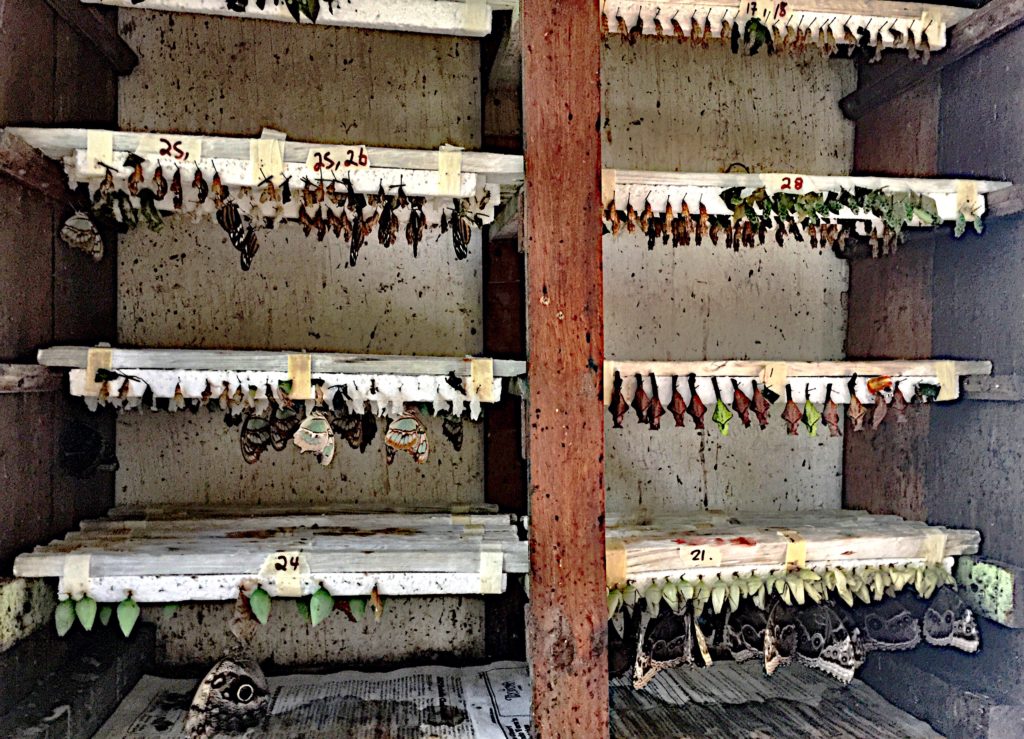 Eggs are laid on leaves which then turn into caterpillars which ultimately create cocoons transforming into beautiful butterflies. You'll see it all here, along with a variety of hummingbirds.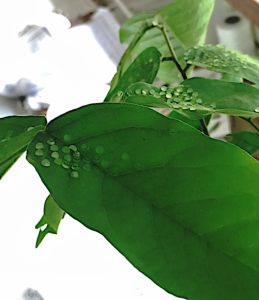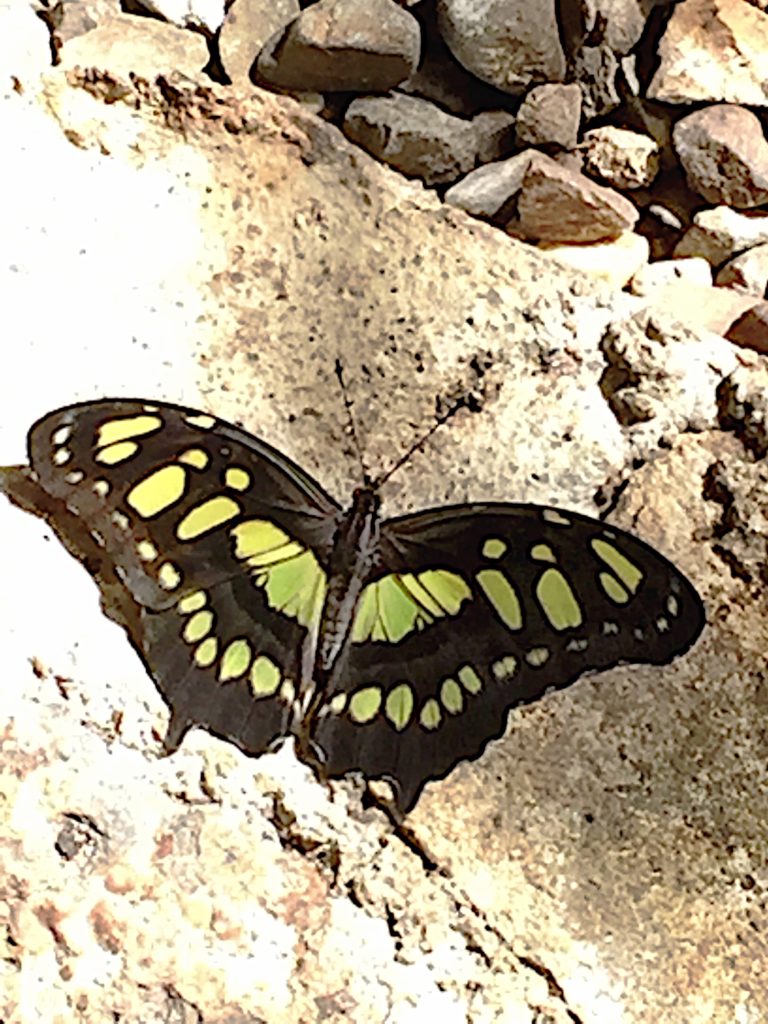 It was a fun morning!  Tours take about an hour and are $25 BZD.  Their website shows hours from 8-1 PM but we were told they were open until 12, possibly because of the season.  Best time is in the morning when the butterflies are stretching and warming up their wings.  (Did you even know they stretch and warm up??)  Good for pictures then!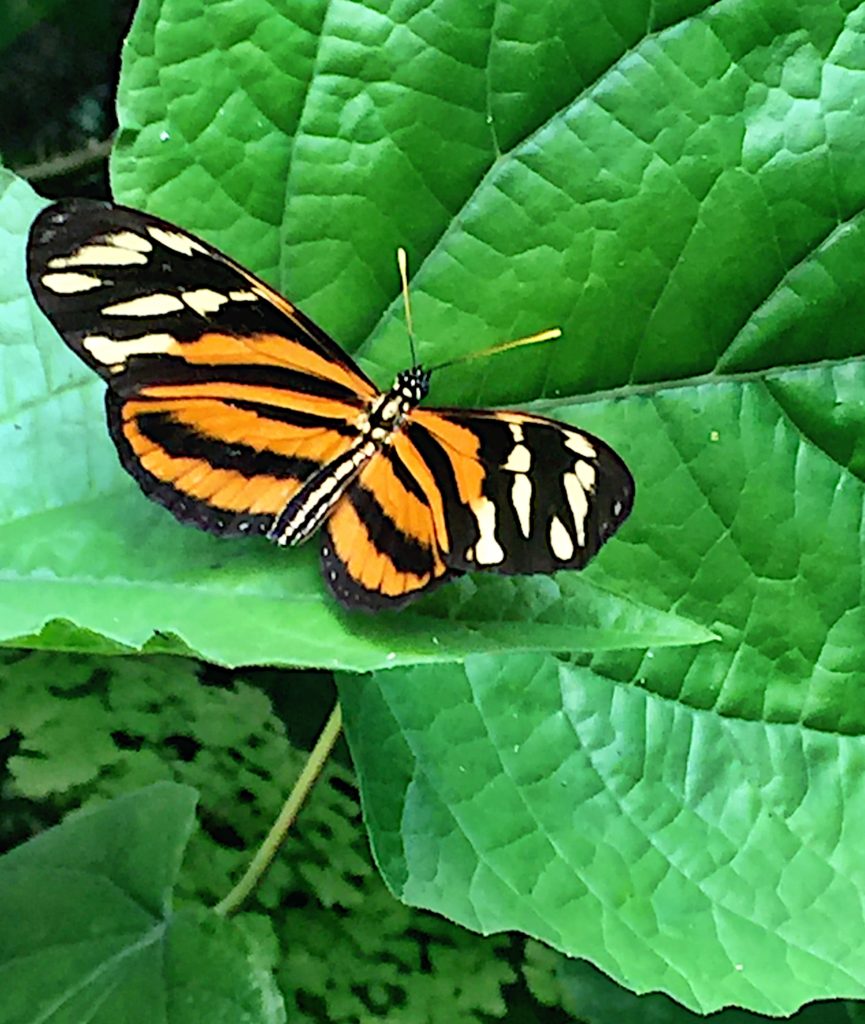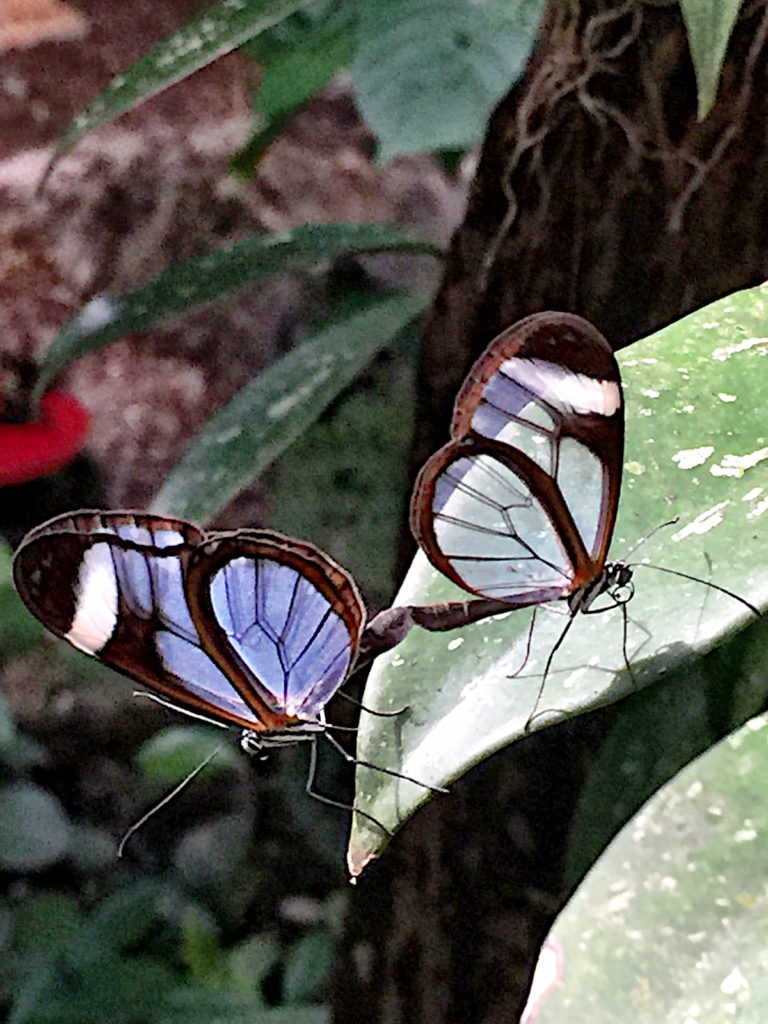 The hummingbirds were fun too!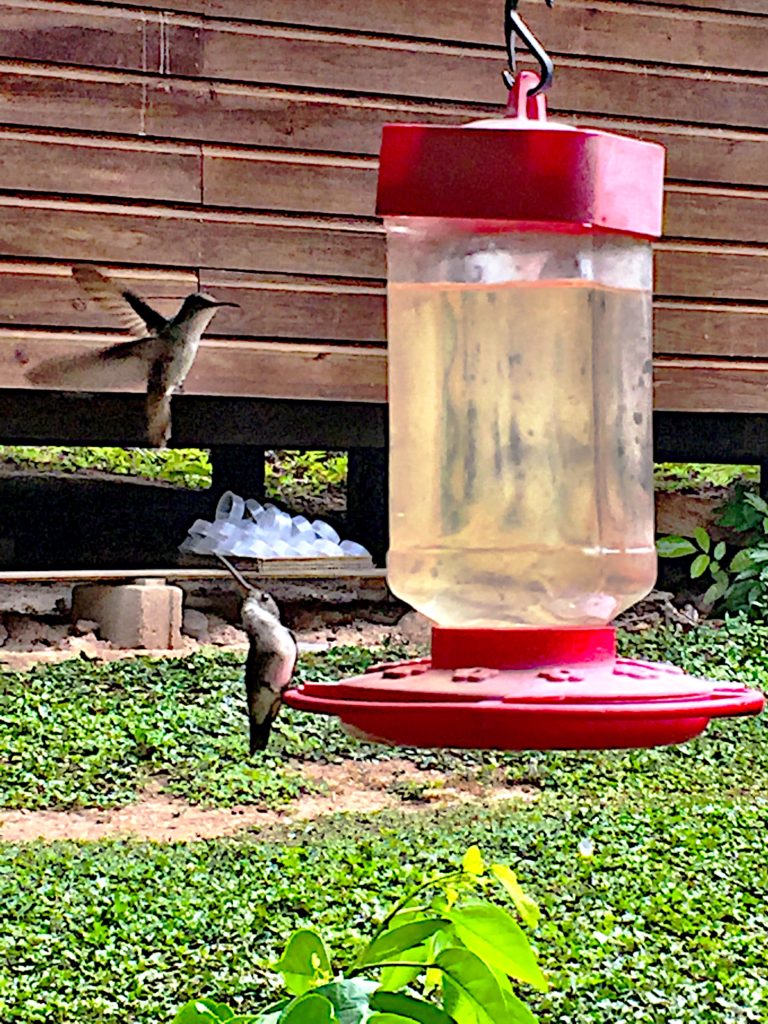 It was still early in the day, so we decided the Belize Zoo would be our next adventure. Once we extricated ourselves from the so called road and got back on the Western Highway we were on our way. It's about 33 miles and an hour or so drive (depends on if you drive like a local, a tourist, or a combination of the two – which is what we tend to do…)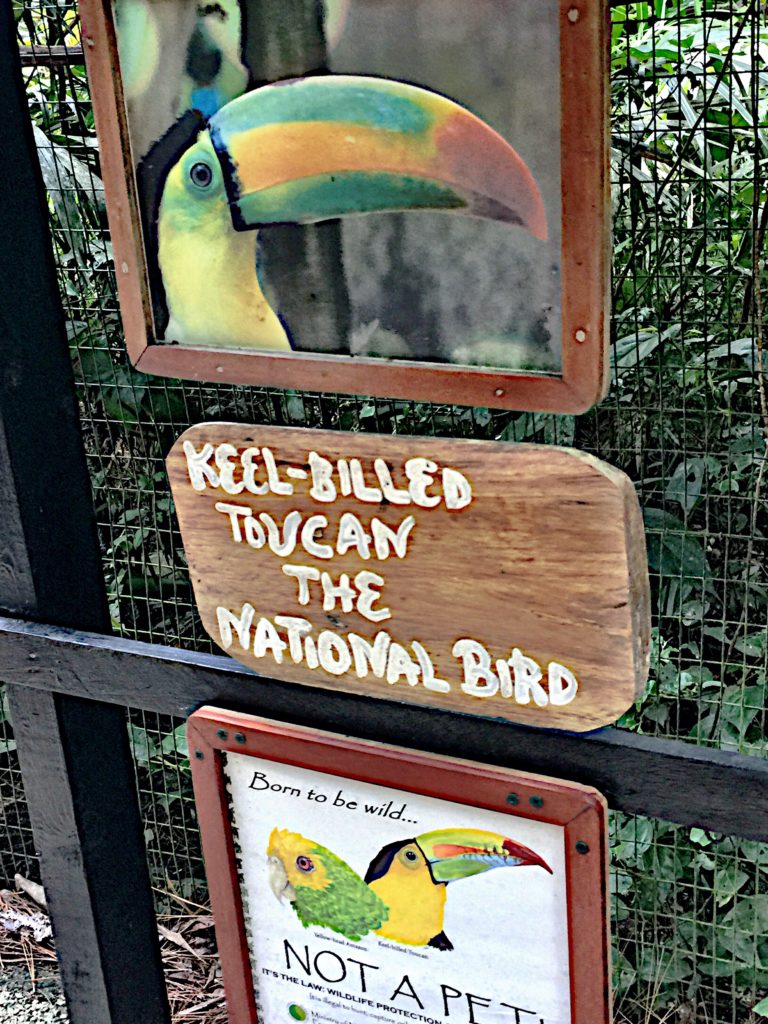 The Belize Zoo started out as a home for animals that had been used in making a documentary film about the tropical forests and grew from there. Set on 29 acres, all the animals are native to Belize. There are several opportunities to interact or view the animals, including a night tour and / or a stay at the Belize Zoo Lodge.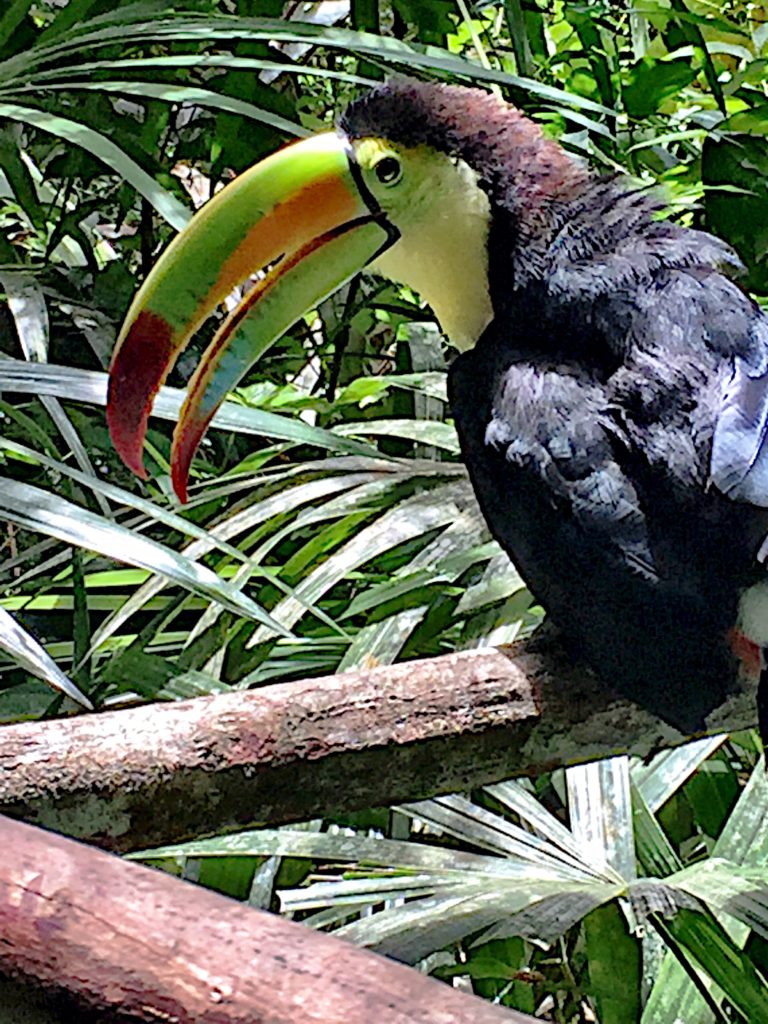 You can even arrange a VIP tour where you are given personal introductions to several of the animals. For us, however, most of the animals were already engaged in their afternoon siestas (we knew the feeling) but some were willing to show off despite the heat.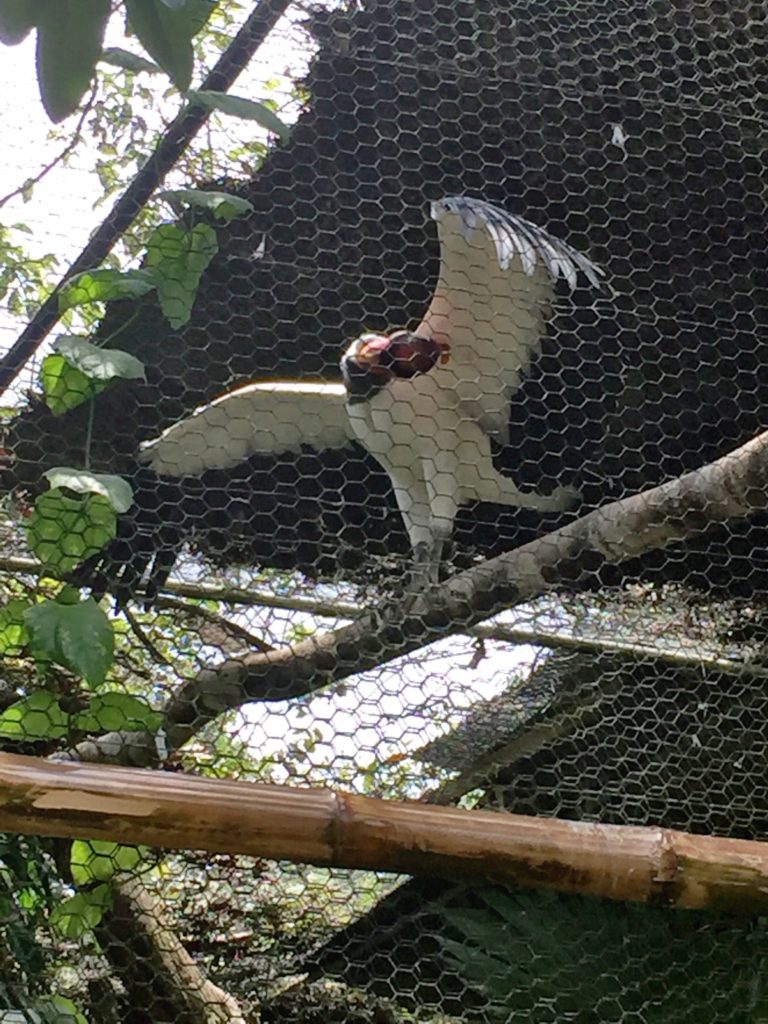 The animals are kept in their natural setting with plenty of shade for visitors like us as we strolled about.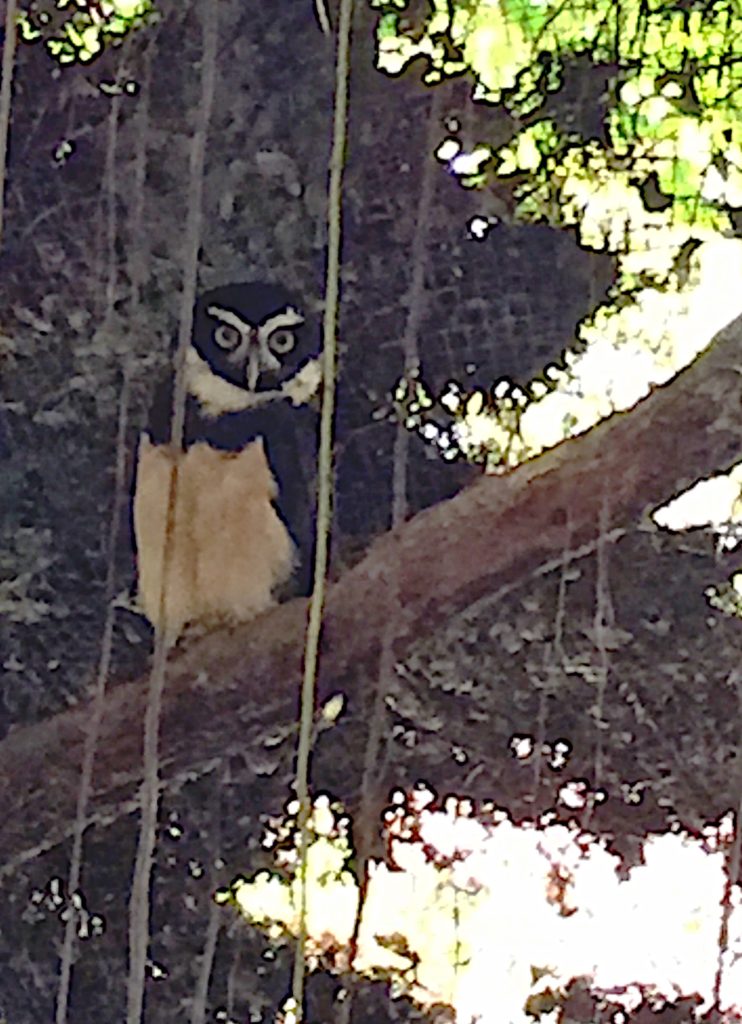 The owl eyed us curiously, the brown pelican was pretty ambivalent about the whole event while the jaguar slept through our entire visit.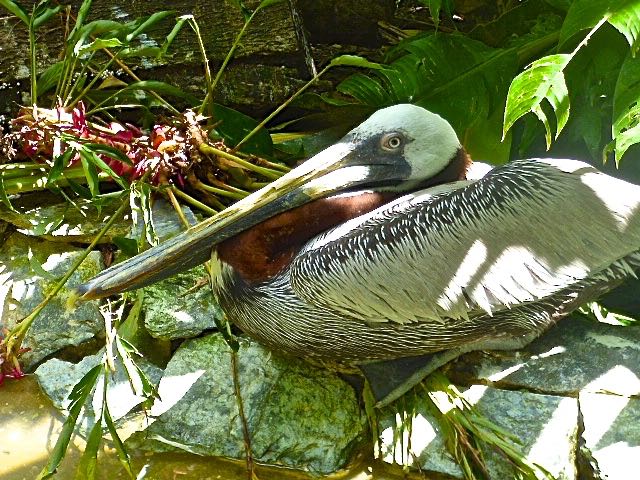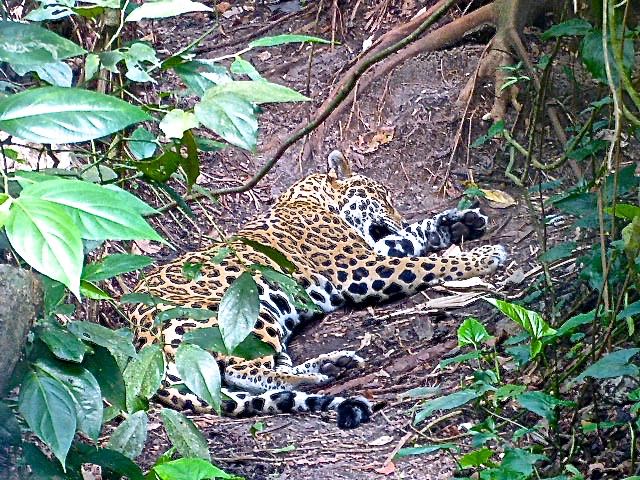 Entry to the Zoo is $15USD. It is open 8-5:30 PM.
Heading to the Zoo we'd seen a sign along the way for the Nohoch Che'en Caves.  (Also known as the Caves Branch Reserve.) Since cave tubing was still on the "to do" list, we made a left turn at the sign, (didn't really see a road name) stopped to talk to and choose one of the guides that solicit at the corner, then drove back in about 6 miles to the park where we paid a $10 BZD entrance fee.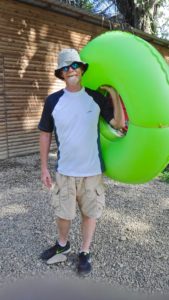 The park is well equipped for cave tubing "prep" with a long row of changing rooms in addition to restrooms.  If you don't want to get your shoes wet, you can rent "Crocks" for a few dollars.  (You cross the river several times on foot before arriving at your departure point.)  All you really need is your swimsuit. A tube, helmut with headlamp and life jacket are provided.
During our hike, our guide, "King" David pointed out the "allspice" that grows along the trail along with nuts used to make oil.  After about 10 minutes of walking and three river crossings, we arrived at the departure point, where David invited us to jump in and enjoy a "refreshing swim" (ie "cool") before getting onto the tubes.  The tubes are hooked together and the guide has a tether on the first tube so there are no worries of floating off into the unknown.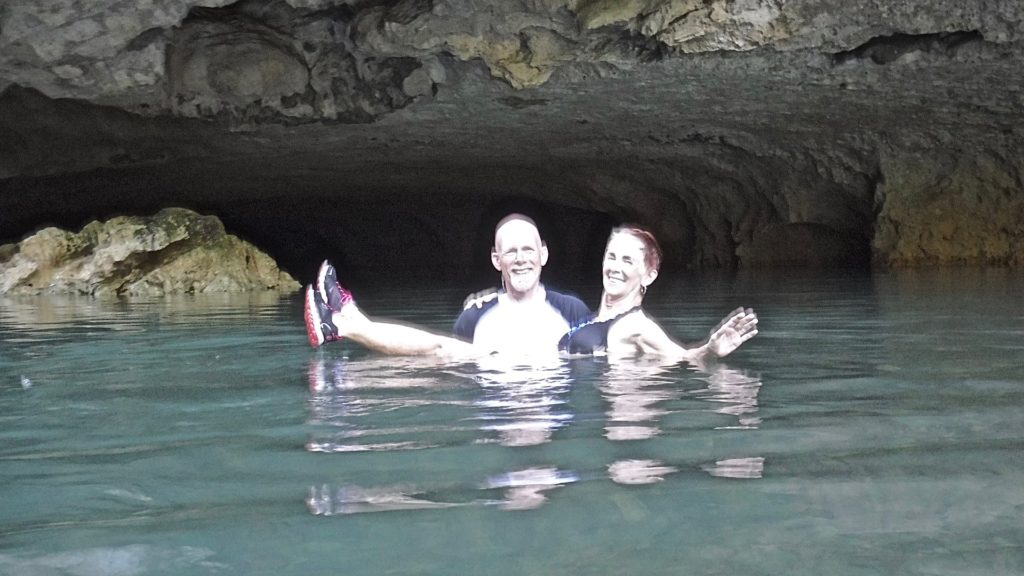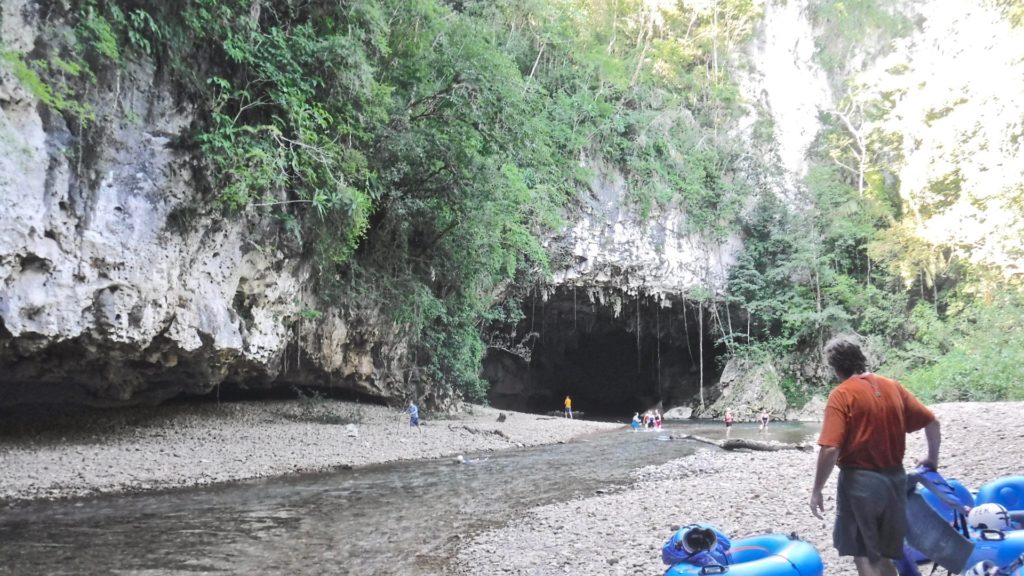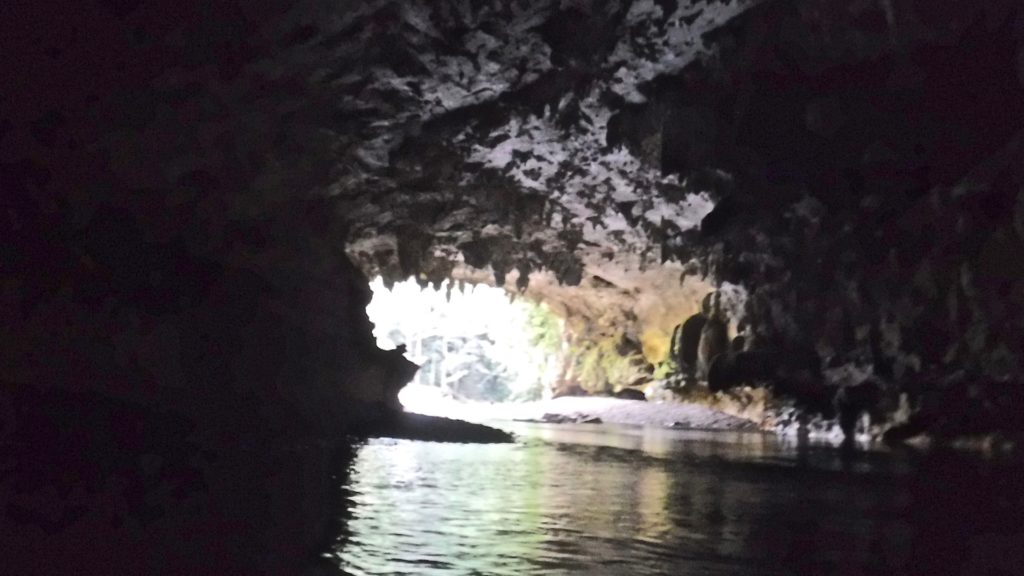 You'll be surprised by crystal stalactites, waterfalls, rapids and the beauty of the jungle as you float along.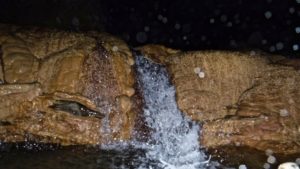 It's hard to take pictures from an inner tube with a wet waterproof camera while cruising a river, but we hope the images give some idea of the fun to be had.
We did a shorter tour (1 cave) due to our late start but enjoyed it so much we would definitely book a longer tour next time. There are 5 caves in all but we are only aware of one Company, that does all 5 caves while others do 3, 2 or 1. The entire tour took about 2 hours from start to finish. We barely made it back to our guesthouse before dark – something we strive to do as we prefer not to drive in the dark on unfamiliar roads, especially with so many "sleeping policeman" lurking on the road. (AKA Speed bumps…huge ones!)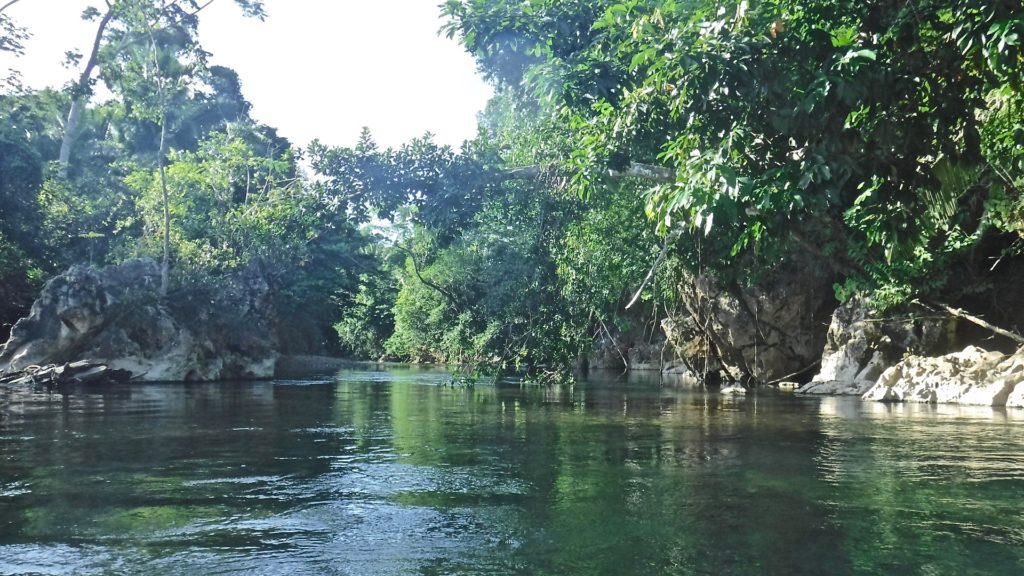 Ahhh…you better Belize it was a good day!