The alarm went off at 4:30 AM.  Yes, we knew it was too darn early and we could only hope it would be worth it!  We walked quickly out the door heading to our 5:15 AM pick up point for our private viewing of the inner circle at Stonehenge at Sunrise.  Well, not entirely "private" as we were going on a tour bus with other like minded travelers, but private because we were going in before Stonehenge opened to the general public.
With only a few days to explore London and the surrounds, we knew Stonehenge had to be on the list, and the opportunity to actually walk inside and all around the silent monoliths was one we could not pass up.  A nearby hotel was our early morning destination.
The sun was already up as we neared Stonehenge.  (I guess the time of year determines if the arrival is actually before Sunrise or not.)  We were silently enjoying that fact that someone else was driving besides us, taking in views of the countryside with cows, barns, farms, fields of corn and such when suddenly – there it was.  Stonehenge!  Not behind a great wall, not announced with some huge entrance sign, no huge billboard, just Stonehenge out in a field with a small barrier around it.  It was AWESOME!  Who would have thought something so great and majestic could also be so unassuming at the same time!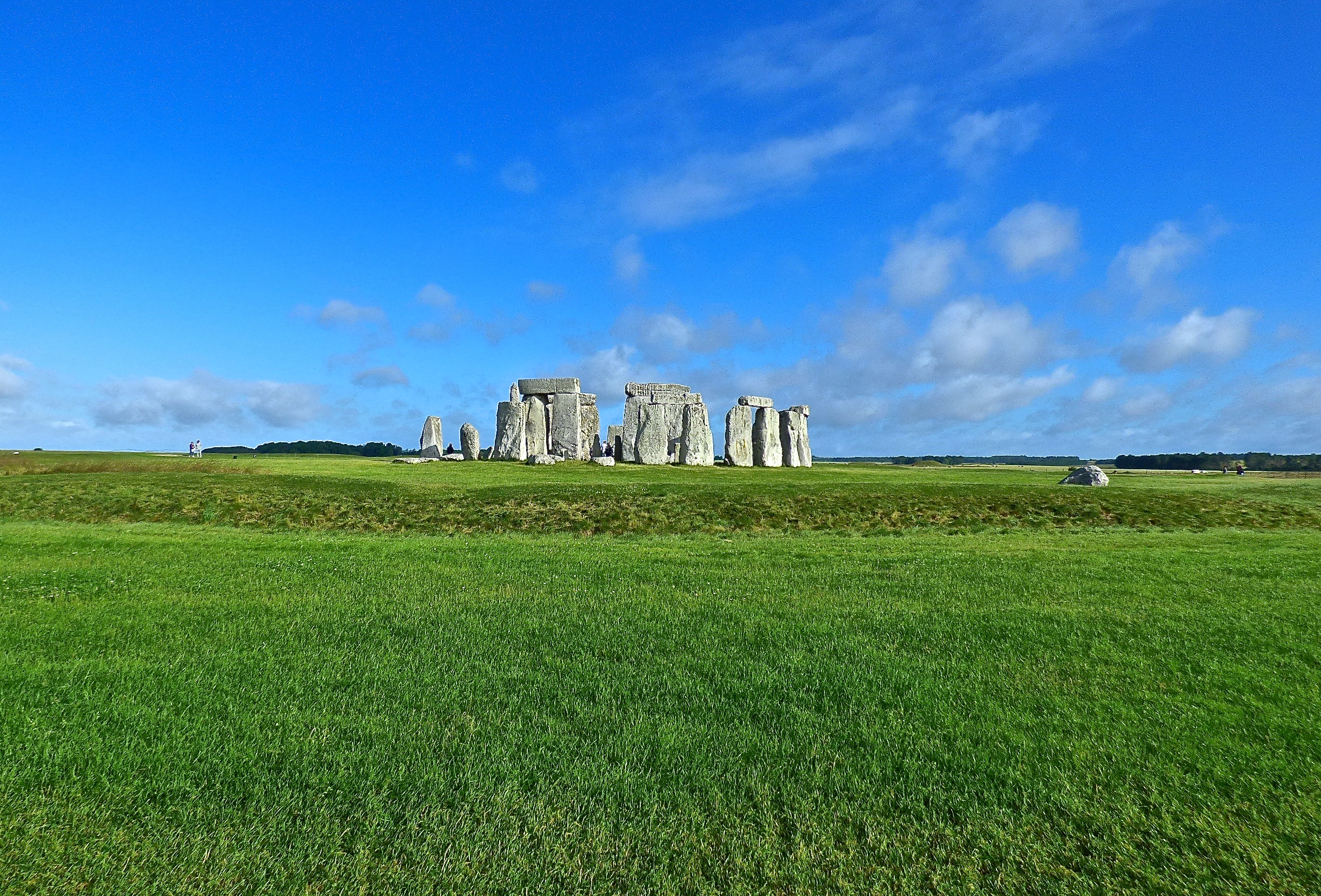 Once we were at the small barrier, the tour was split into two, with half the group remaining outside the boundary while the other half went into the Circle.  We were given a brief history, then had 20-25 minutes to experience being in and around the Stones.   The Pre-historic Circle was built in several stages, sometime between 3000 to 1500 BC which was determined by radio carbon dating.  The purpose is unknown although numerous theories abound, with some believing it was a healing temple, or a place of ritual and sacrifice.
It's hard to describe the feeling and emotion elicited by being next to and among these huge Stones. Feelings of awe at the size, amazement at the engineering coupled with curiosity as to it's purpose were overwhelming!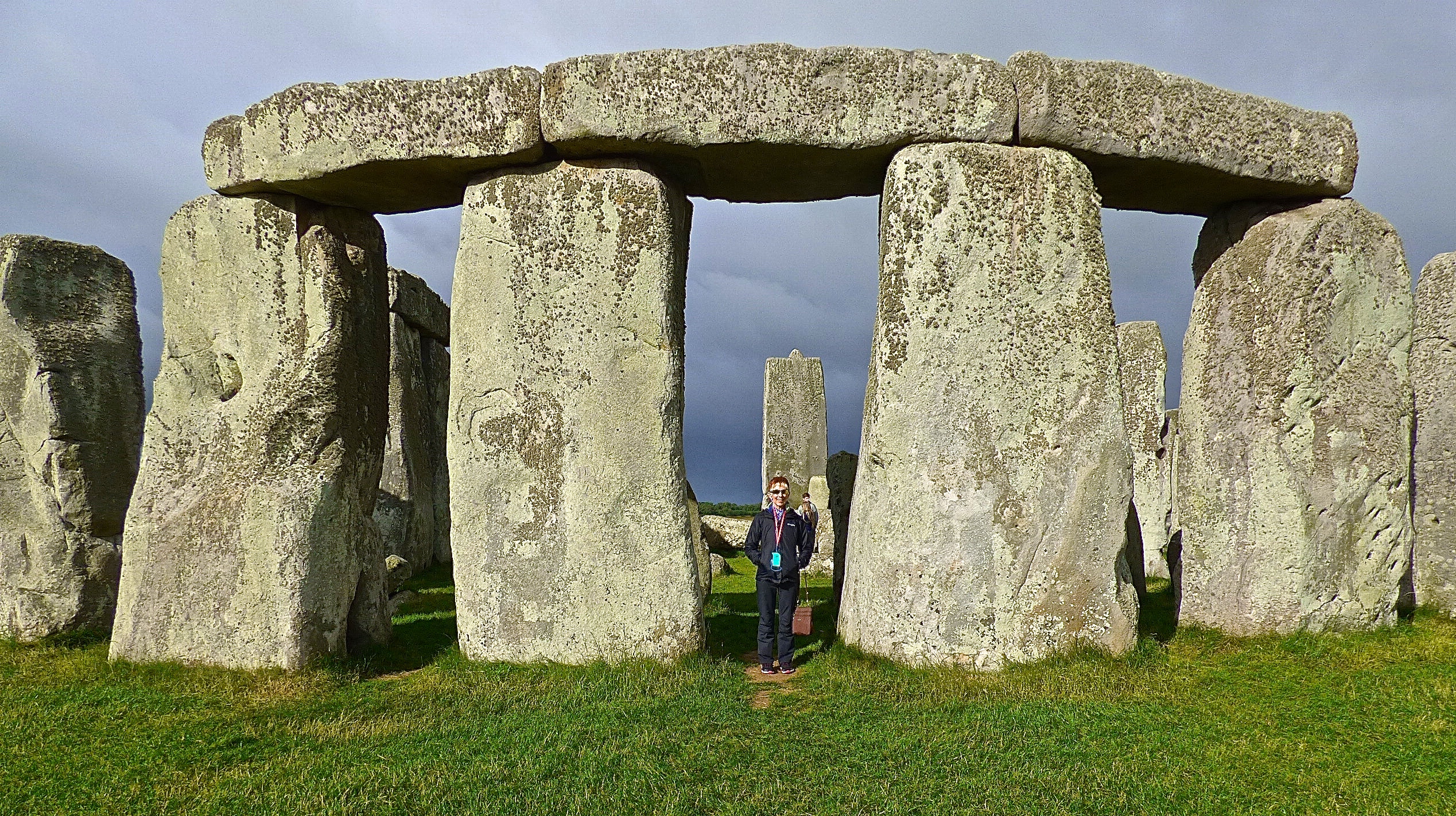 How could these huge Stones been moved in the first place, let alone lifted up into place?  We walked quietly among them, lost in thought.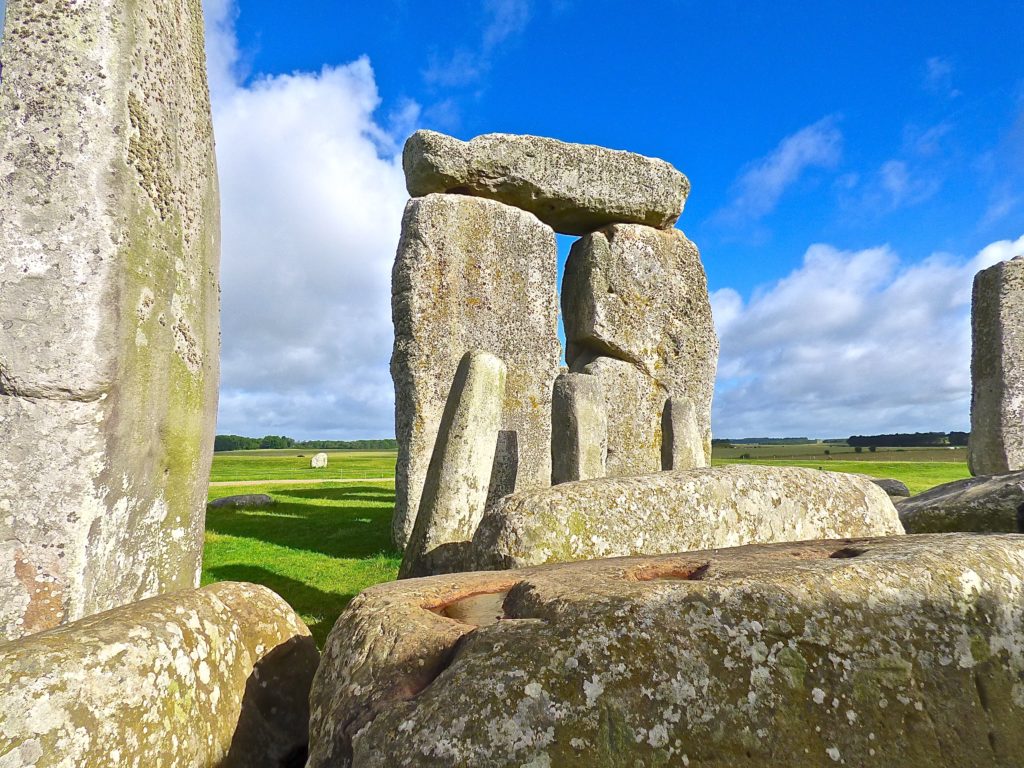 Being up close and personal with Stonehenge and photographing the Stones from any angle to our heart's content was worth the price of admission and well worth the early morning wake up.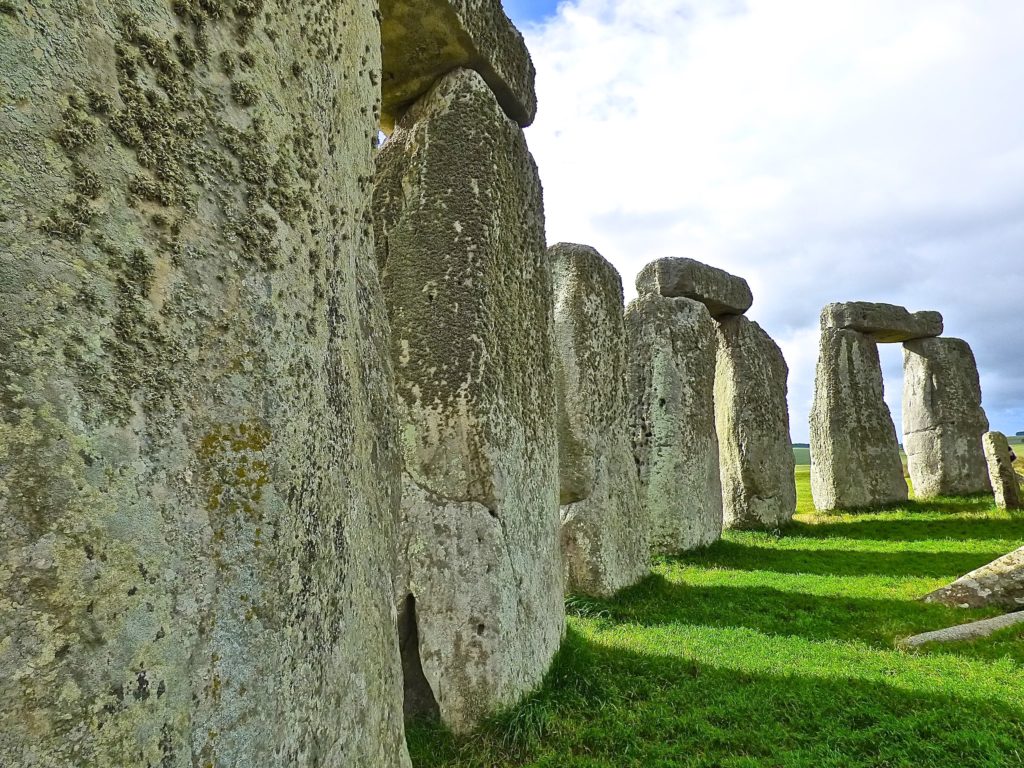 The remainder of the trip consisted of a walking tour of Oxford and an insiders view of Windsor Castle.  We were a bit concerned that an 11 hour bus tour would be uncomfortable and just too long, but it was nicely broken up by the three points of interest.
There are several different tour companies that offer either a Sunrise or Sunset private Stonehenge tour, along with a walking tour of the college town of Oxford and a tour of Windsor Castle.  We opted for Evan Evans, and were lucky to get a reservation as these tours are very popular.  For this reason, it is wise to book well in advance for these tours.  We loved it!