We decided to take a trip from Tilehurst, where we were staying, into nearby Goring, by train this time since it cost us 1 LB for Bear, the dog, when we rode the bus to Reading.  The train, on the other hand, is free for dogs, although you may be fined if they get on the seat!  (So beware!) This seemed odd to me as the bus takes longer, is less comfortable and provides less room by your feet for your pet than on the train but so be it.
The train trip from Tilehurst to Goring is a quick 9 minute ride.Upon arrival – you exit to the right from the station which puts you onto Station Road. Turn right on the first street which is Red Cross Road and walk up a short distance to the first through street and turn left onto High Street.  High eventually turns into River and takes you through Goring Village, across the Thames and over to Streately.  Click here for a great map of the area.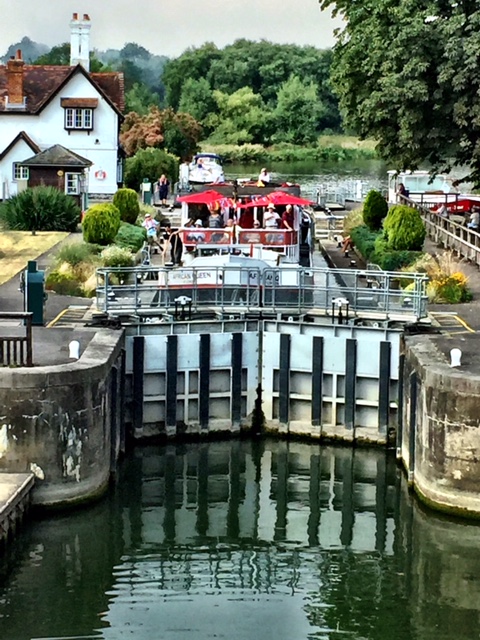 We were surprised to learn that Goring is famous for the Goring Locks, where, much like in Panama, boats are moved through the lock to get down the river.  Well, perhaps not quite as big or extensive as Panama but a lock nevertheless.  There is also a very nice walking path along the River which is great for a picnic lunch.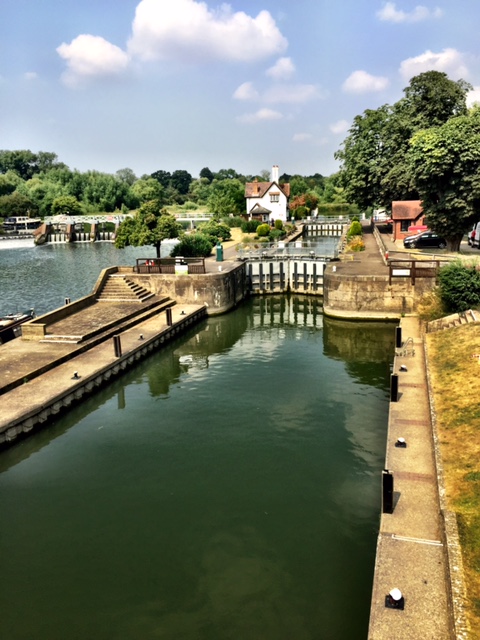 The town itself is beautiful and quaint, with stately brick homes adorned with a lifetime of vegetation.  Flowers in hanging baskets, both at private homes and throughout the town center add to the beauty and peaceful nature of the area.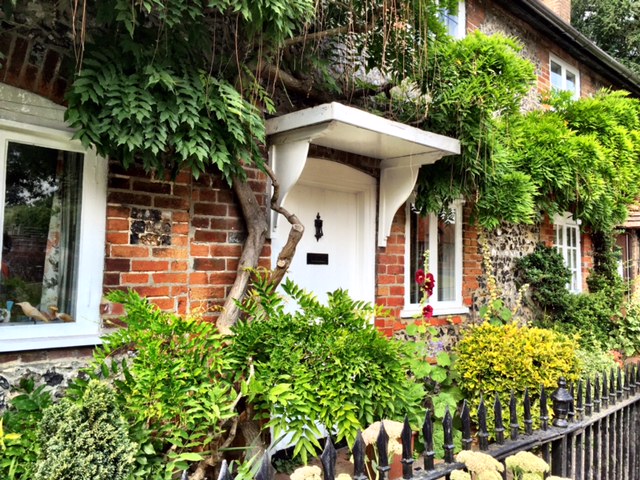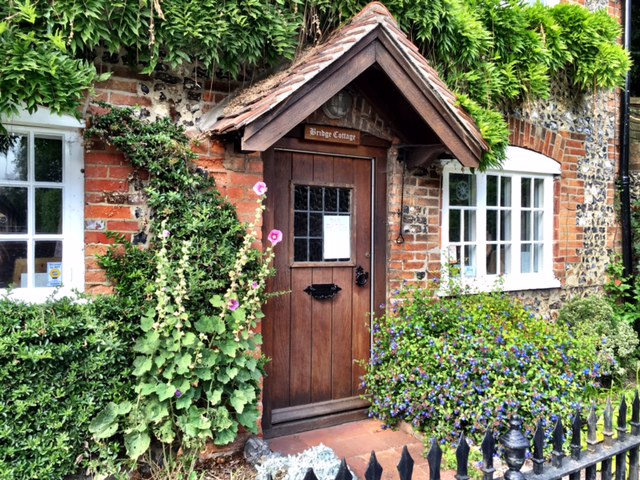 There are several restaurants conveniently located along High Street, or you can cross the bridge for riverside dining at the Swan at Streately.  You can see the umbrellas along the river's edge as you walk up to the bridge.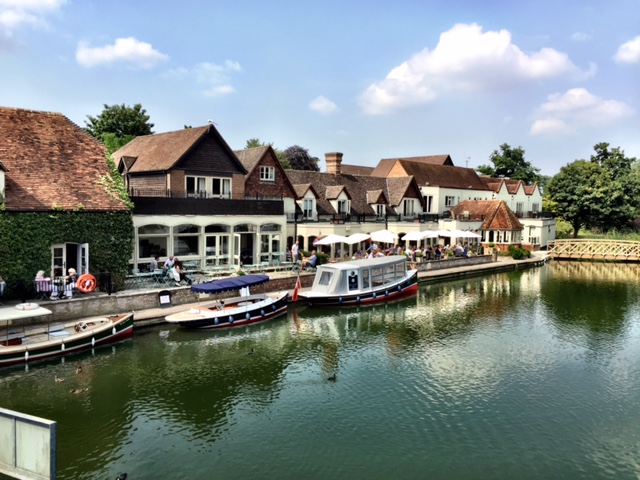 More importantly, they are dog friendly and welcomed Bear with a bowl of fresh water onto the river dining area.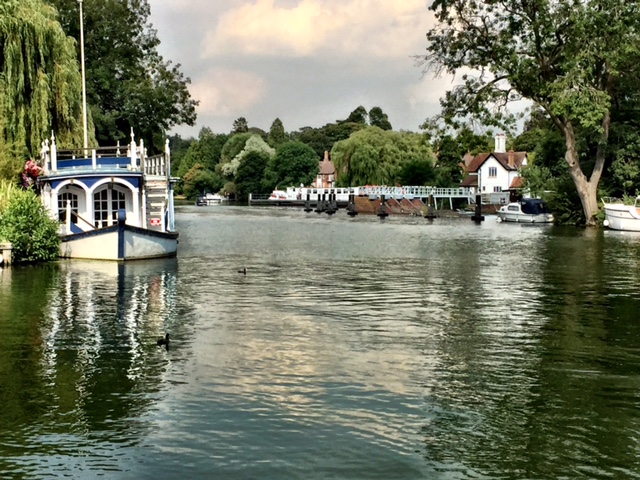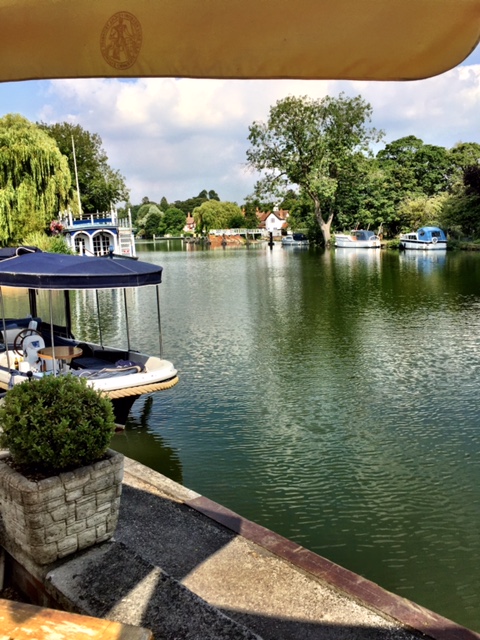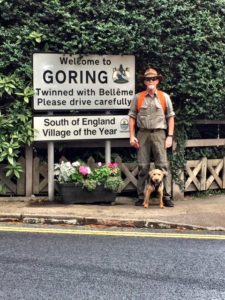 We had a loverly lunch, mine was a spring salad with grilled salmon for 11,45 BPS and Jack had Fresh Linguine for 11.95 BPS.  Here is the menu.  After lunch, we strolled around the village, stopping to pose at the sign announcing that Goring was the "South of England Village of the Year."
If you're in the area and looking a relaxing scenic afternoon, Goring can't be beat!
Until next time,
Jack and Elaine and Bear